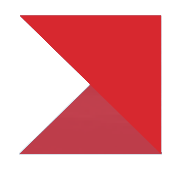 MEET THE 1 PERCENT LISTS NORTHWEST
TEAM OF REALTORS
With over two decades of expertise in the bustling Seattle Puget Sound Area real estate market, Ron Harmon has proven himself to be an exceptional guide for clients embarking on one of life's most challenging endeavors: the sale or purchase of their dream home. Ron's approach is a perfect blend of compassion and experience, which he harnesses to ease potential buyers and sellers through every step of the process with remarkable efficiency, minimizing stress and maximizing excitement for the move.
Ron's unwavering commitment to ethics, combined with his keen knowledge of the local market, has led to a loyal client base that returns to him year after year. His dedication to providing the ultimate client experience and cultivating a mutually trusting relationship with them has been the cornerstone of his success, culminating in him becoming a market leader in the Puget Sound region.
As a local expert, Ron is well-versed in the intricacies of the home market, tailored to suit individual needs. He possesses a deep understanding of neighborhoods, schools, market conditions, zoning regulations, and the local economy. Ron goes the extra mile, conducting thorough research and keeping clients up-to-date with new listings and any market conditions that could impact their decision-making. He makes the entire experience as enjoyable and stress-free as possible, guaranteeing satisfaction.
Since acquiring his license in 2003, real estate has become Ron's passion and hobby. He takes pride in helping his clients find properties that tick all their boxes, providing a personal touch that guarantees a smooth journey towards finding the perfect home. With his tireless work ethic and unrelenting determination, Ron will stop at nothing to ensure his clients are satisfied with their search for their dream home.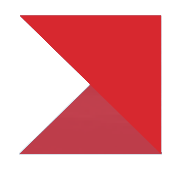 A NEW WAY
OF SELLING HOMES
Right around this time Amazon, Netflix, and other huge companies were acting as a hugely disruptive force in the areas of retail and entertainment. Their business models are extremely similar despite filling different needs. They seek to be very low cost, very low operative expenses, and high customer satisfaction.
Other companies followed suit throughout all forms of commerce and entertainment. It didn't matter what service you needed or what product you wanted to purchase people were fighting to sell it to you faster, cheaper, and with a higher level of customer satisfaction. That is unless you needed real estate services.
Realizing this the decision was made in late 2015 to offer a low-cost solution to the general public and not make commission savings exclusive to only local builders. After countless hours spent examining real estate brokerage models, marketing and other costs, the idea was formed to list homes for only 1%.
Although there is no "set percentage", 1%  is about 1/3rd of the traditional listing fee. We knew we could offer a high level of customer service and marketing for about 1/3rd of the typical Realtor listing fees as long as we focused on those same principles as the other successful companies mentioned earlier, but this time a disruptive change in real estate. We had to increase our sales volume, but more importantly, we had to retain a high level of customer satisfaction.
With those goals in mind, 1 Percent Lists was formed.
Quickly growing, 1 Percent Lists not only is now supporting home buyers and saving sellers thousands of dollars across the country.  Follow the below links to see all of the homes for sale in each respective community.
HAVE MORE QUESTIONS?
Contact our team of real estate professionals today to start your savings!
WANT TO JOIN OUR TEAM?
If your interested in joining the 1% Lists Team if real estate professionals, let us know. We'll help get you started.